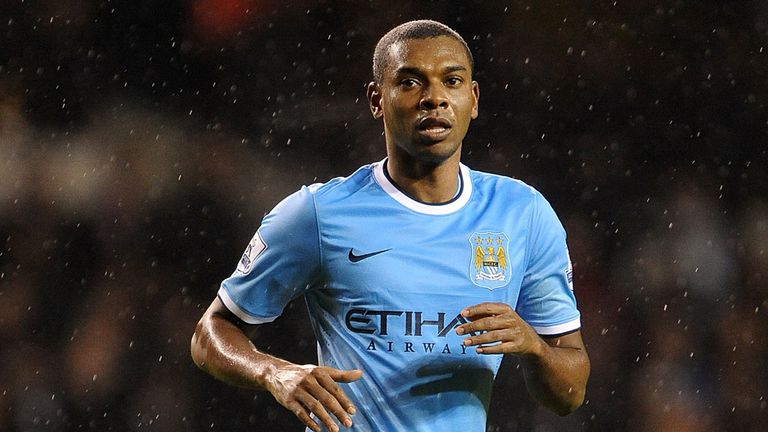 Manchester City boss Manuel Pellegrini says Fernandinho is a major doubt for the first-leg of their Champions League last-16 clash with Barcelona.
City will definitely be without key forward Sergio Aguero for the Etihad Stadium clash on 18 February.
And Brazilian midfielder Fernandinho is expected to be sidelined for another fortnight by the muscle strain which forced him to sit out the 1-0 loss to Chelsea on Monday.
Pellegrini said: "Fernandinho is working with the physiotherapist, maybe he will be at least 15 days more.
"It is difficult (for Barcelona). We will see in the next week, but it is difficult."
Aguero now running again
Aguero has a hamstring injury and Pellegrini added: "The same thing, he is working with the physiotherapist.
"He has started running but he will not be available for Barcelona."
Samir Nasri suffered knee ligament damage at Newcastle on 12 January and Pellegrini said: "Samir is working well.
"I think that next week, maybe in the middle of the week, he will be working as normal with the squad."
The French attacking midfielder's contract expires at the end of next season but Pellegrini added that there are no plans to discuss a new deal just yet.
"Not in this moment, it is not our first concern," he said.
"I think Samir is a very good player, that he is having a very good season with us. We will see what happens in the future."