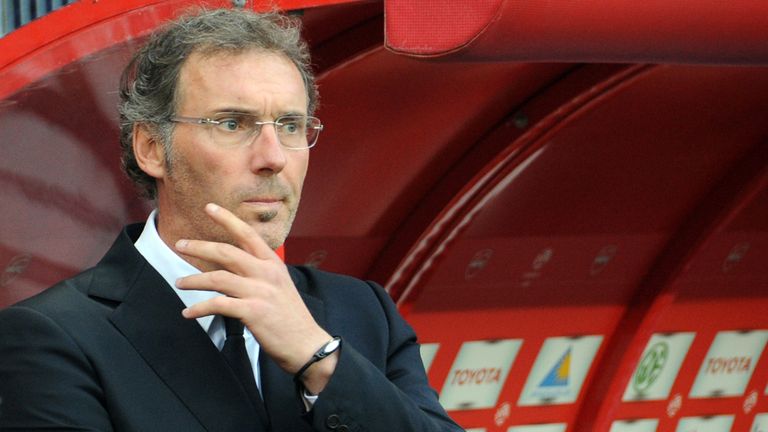 Paris St Germain coach Laurent Blanc has been handed a one-match European ban by UEFA as punishment for three late kick-offs during the Champions League group stages.
UEFA's Control and Disciplinary Body imposed the suspension on Blanc and a 10,000 euro fine on the club after deeming the former France coach responsible for PSG's final Group C game against Benfica in Lisbon starting late.
That came after two previous UEFA warnings against Blanc and PSG for late kick-offs, the first of which was after the home game against Benfica on October 2 and then against Olympiakos in Paris on November 27.
The second offence resulted in Blanc being handed a one-match ban under a probationary period of two years, which was then triggered following the third delayed kick-off.
A UEFA statement read: "The UEFA Control and Disciplinary Body did not automatically trigger a serious penalty after the first infringement, but instead implemented a staggered approach.
"As this was the third time that the club and coach were responsible for a late kick-off during the 2013/14 UEFA Champions League group stage, the Control and Disciplinary Body enforced the suspended sanction that was imposed on Blanc on 11 December."
Blanc will serve his ban in the Champions League last-16 first leg against Bayer Leverkusen on February 18, where the ex-Barcelona, Inter Milan and Manchester United defender is only allowed to follow the game from the stands.
He will not be allowed to enter the dressing room, tunnel or technical area before or during the match, while he cannot communicate with his players or backroom staff during the game either.
Blanc and PSG can appeal against the ruling.